54
eero Labs features and feedback thread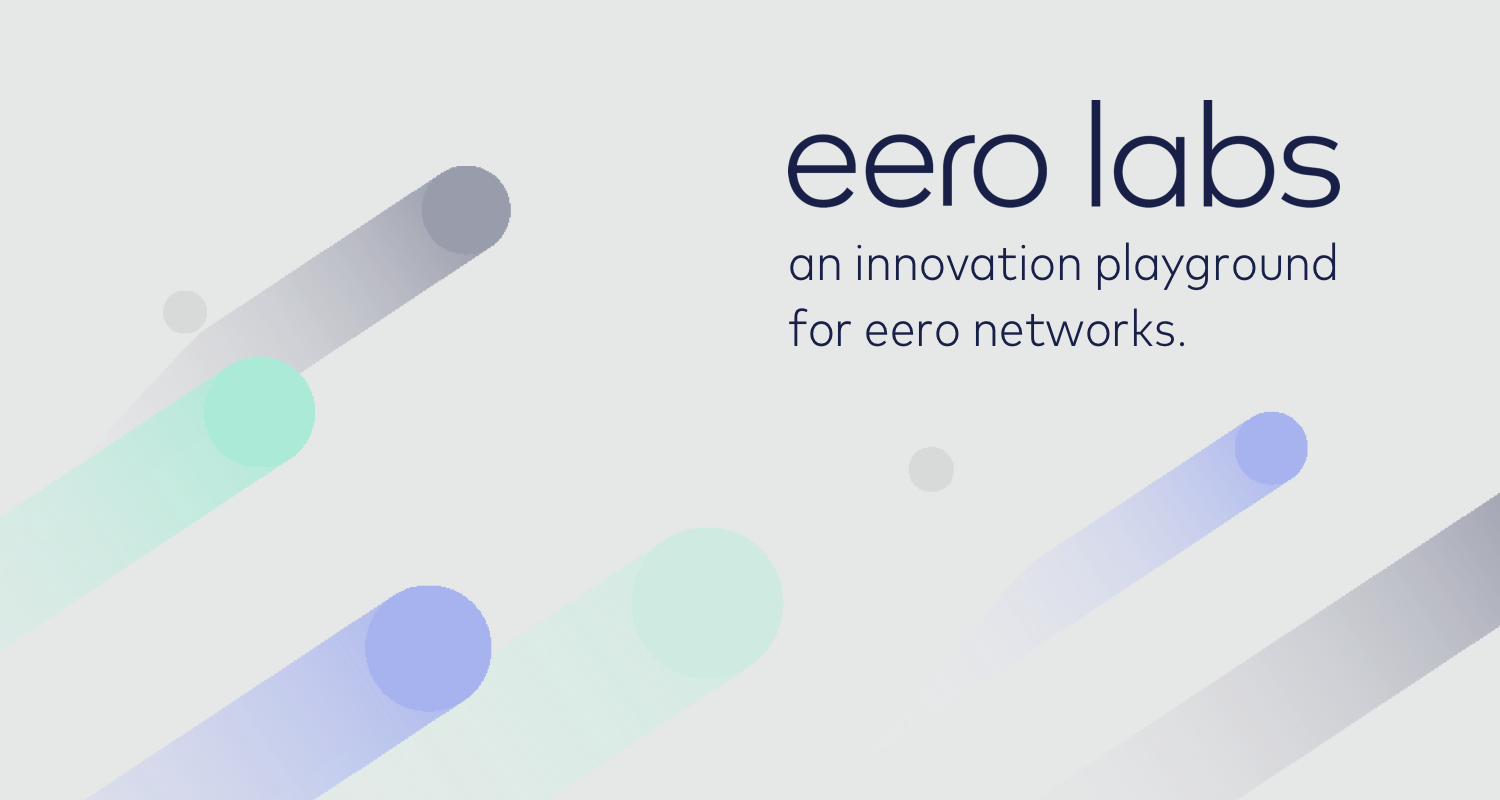 Welcome to the eero Labs features and feedback thread!
Here is your place to share your experiences with new eero Labs feature releases, as well as let us know the types of future concepts you'd like to see here. We encourage you to share your feedback and interact with others, as well as have an opportunity to interact directly with our developers.
While this section will be more focused on connectivity related features, you can also submit general feature requests here.
For more on eero Labs, visit the eero help center.
FYI. WPA3 has an issue with Nest Guard. Losses WiFi connection after a few days and cannot connect. Due to this, I had to turn off the WPA3 updates. Please advise. Thank you.

Hi, I turned on Band Steering, Local DNS Caching and WPA3 and immediatly starting having issues with our Echo's throughout the house. Music would be streaming and then cut-out and just stop and then could not be restarted at the time. We tried power-cycling the devices multiple times, and still had the same issues. I turned off WPA3 and still had the issue. I removed the other two as well and we're back to normal. I might turn on one at a time and see if I can isolate what is causing it. Thank you

It would be very useful to be able to rename devices that regularly connect to my network with a 'friendly' name. I can't always remember the name that devices use on my network (sometimes it's the manufacturer, etc.) So if I could call something 'Bedroom Home Mini' or 'WiFi Plug', etc, that would be helpful.

Add Face ID lock to the app. My kids keep deleting their timeout schedule when they get access to my phone. 😢

Thanks for the responses! It was easy to change the names - very helpful!

This equipment sucks, they don't help and just want the Internet company to fix it all. I've had better hotspot connection in the middle of nowhere on a family road trip then I do with Wi-Fi from this company and their equipment is terrible. Wouldn't recommend and will post multiple reviews if this gets deleted

Worst decision I've ever made, was to use these extra features ... causes certain devices to lose connection.. causes certain devices to be unable to connect to wifi. While others have no problem....

Good ideas. One more for the docket: external extenders for yard and outdoors.

Due to COVID and working at home I do appreciate the optimize for gaming and conferencing. Though if possible it sure would be nice to have these options separated so they can be activated individually. I do realize it may not be possible if they are using the same protocols.

My iPad connects at 5G and my iPhone at 2G. They're next to each other on the same router. Turning on Band steering and iPhone still on 2G. Same with turning on Optimize.

I tried out the new beta feature to Optimize for Conferencing. A few minutes later decided to also try the beta feature for Band Steering. Immediately lost wifi internet connection on my desktop and iPhone. I assume all other devices lost connection also, but didn't check, instead quickly turned both features off. Guess they are labeled beta for a reason.

Please add the following

1. Ability to turn off a beacon radio say at night to reduce unnecessary radiation.

2. Birds eye view of all devices connected by router/beacon

Per one of the lead devs, eero nodes were never meant to be turned off or rebooted on a regular basis. It takes up to a week for them to analyze your RF environment and make the best channel adjustments so if you turn them off or reboot them with any frequency they'll never function optimally.

Apparently they can lose their current "state" when rebooted per their developer which means another x number of days before they re-evaluate and readjust to their environment.

I wouldn't worry about exposing myself to the low wattage output of a router during wake or sleep times. There's no scientific evidence that indicates it's a problem.
Content aside
54

Likes

3 days ago

Last active

1086

Replies

42254

Views

488

Following