54
eero Labs features and feedback thread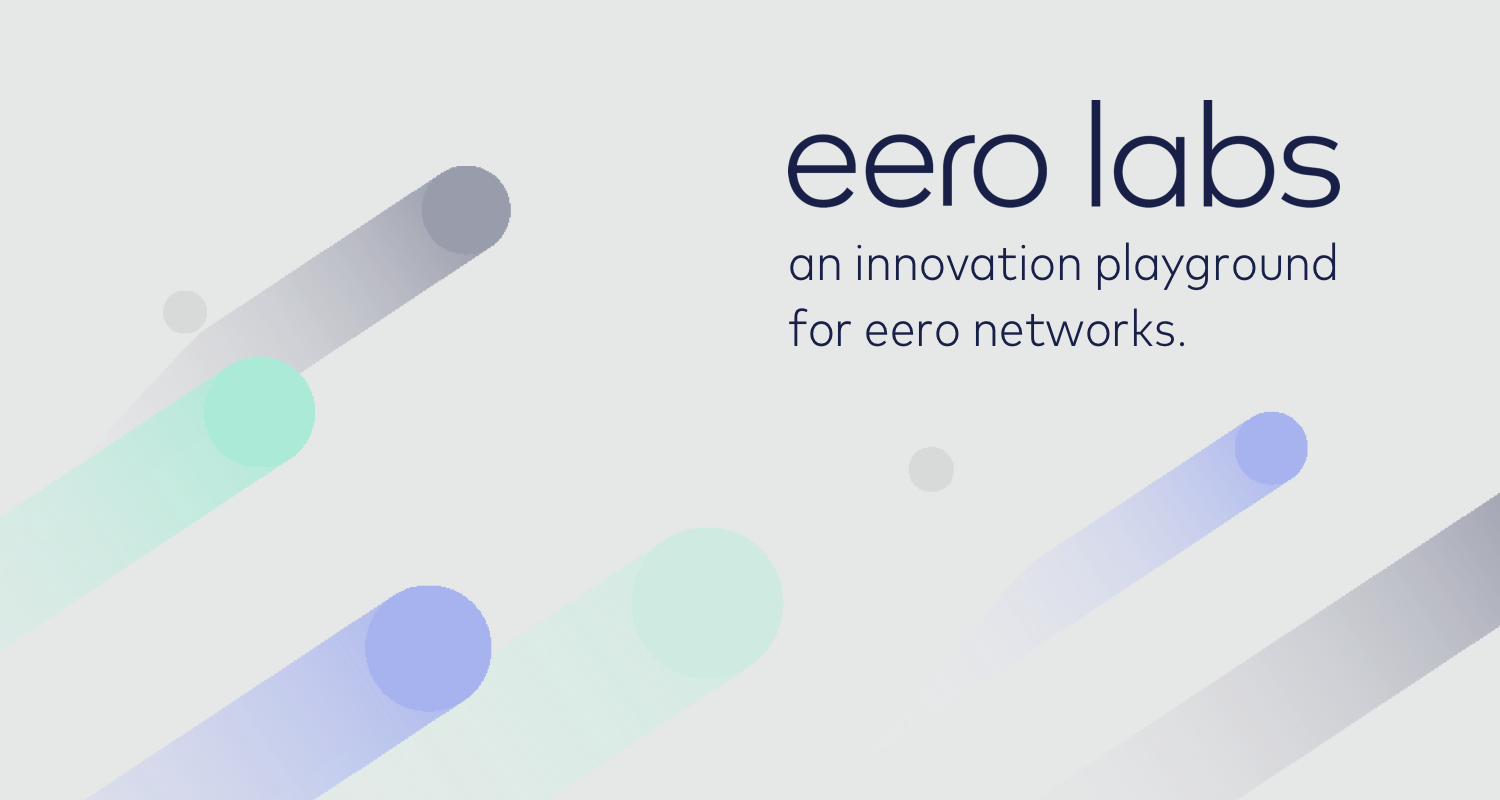 Welcome to the eero Labs features and feedback thread!
Here is your place to share your experiences with new eero Labs feature releases, as well as let us know the types of future concepts you'd like to see here. We encourage you to share your feedback and interact with others, as well as have an opportunity to interact directly with our developers.
While this section will be more focused on connectivity related features, you can also submit general feature requests here.
For more on eero Labs, visit the eero help center.
Smart Queue Management Beta Feedback

I run multiple Xbox 1 on my eero network, so the feature sounded beneficial and I tried running it for 3 days. Unfortunately it needs work and I needed to turn it off.

- I am getting data corruption on downloads. It took me 5 attempts to get a relatively small game update (~100MB) to successfully download without corruption.

- Had a similar problem with a 4.7GB Xbox system update, corrupted and couldn't pass data validation, turned off Smart Queue and worked fine.

First time I had ever experienced this type of issue on eero.

- My son has been experienced several drops a day in Internet that would boot him off the game and had to restart.

Removing Smart Queue seems to have helped.

A feature to lock an device to a certain eero and frequency would be great. Sometimes my consoles swap (get swapped) to a further eero base station or go from 2.4 to 5 GHz range. That change during a game kicks you out. I would like to be able to tie a console (doesn't move) to a specific eero and range (2.4 GHz is plenty of bandwidth for on line gaming and much stronger - as you know)

Any chance the eero Labs features will make it to systems that are in bridge mode? I have a dedicated firewall between my gateway and my eero mesh network.

Great job on introducing this eero Labs feature. I think it's going to be amazing as you release new feature here so we can test before it goes GA for everyone to use...

Hey guys - love the idea of SQM. Have had it on for a week or so with no issues except today, while downloading three large files (about 2GB each) the transfer randomly slowed to 43kbps at about 50% completion. I stopped the transfer and started over, no luck. I turned off SQM and started the transfer over and back to full speed. Just wanted to contribute in case it helps with tuning this feature. This occurred on an iMac running Transmit, connected to a beacon.

Thank you so much for all the great work!!

Would it be possible in the future to add an option called eero profile?

Like the family profiles?

Where you could select one of the eero's to go offline from 20:00 until 07:00 am?

I say this because during the night I would love tobe able to disable one or two eero's.

Thank you!

Or an option to disable the wireless in the eero from 20:00 until 07:00 am and having the cable connection on at the same time.

I enabled Band Steering and it immediately dropped my Guest network and everything connected to it (Nest Doorbell and other IoT devices). Turning the feature didn't seem to fix it, so I restarted the eeros and I was back in business. But the feature is turned off.

I enabled band steering yesterday on my first-gen, three-pack system but had to turn it off after an hour. Enabling band steering seemed to force all my Nest cameras to connect to the same eero in my house. That was fine for three of the cameras, which are relatively close to that eero. However, one of the cameras is on the other side of the house from that eero and the camera was trying to maintain a 5 GHz connection to the eero that is furthest away from it (a double whammy). For the next hour, I watched as the camera would be online for a few minutes and then offline for 10 to 15 minutes. There was seemingly nothing I could do to make that camera to connect to the eero that is within 15 feet of it. I turned band steering off and the camera immediately connected to the eero that is 15 feet away from it.

Found a potential issue with the Smart Queue feature.

I'm assuming that the feature itself uses the detected bandwidth to manage and regulate client bandwidth consumption which is pretty normal for any QOS/QOS-like features. The problem is the mechanism for the running the bandwidth speed test is seemingly constrained by the system itself.

I just updated my connection speeds to double what I had and the internal speed tests were not reflecting the change. When doing speed tests on both wired and wireless clients, the speeds mirrored what was showing in the app and was limited to the last detected slower speed before the upgrade. It wasn't until I disabled the Smart Queue feature and let the internal speed test run was it then able to detect the faster speeds and allow all of my clients to show bandwidth updates.

This was especially an issue since the installer asked me to do a speed test and was showing no change in internet speeds and I mentioned to him that there's no way it could be the Eero and then proceeded to prove myself wrong.

My recommendation:

- Allow a Smart Queue whitelist to allow any client or destination to bypass the queue. This will essentially enable a prioritization feature which would be more in line with traditional QOS and probably greatly appreciated by everyone including myself.

- Add the internal speed test mechanism to this whitelist.

- Add any bandwidth speed testing domains to the whitelist. This is probably insanely difficult to do so you're probably better off adding a disclaimer to the feature that mentions that any speed tests done on client computers may be affected by Smart Queue.

Hope that helps!

FOO

eero Plus is slightly ahead in testing ...

Have been experimenting with eero Activity Centre / Labs activated vs disabled.

There is a small but measurable positive difference having eero Band Steering, DNS caching, and SQM enabled VS. having eero in Bridge Mode through a Bitdefender Box2 with SQM and DNS caching disabled. There are Nest cam disconnects on both, but the eero features are a bit smoother than the Bitdefender ones.

Things are generally stable under both systems, but eero Plus and labs seems to be slightly ahead, at least in my testing. Mac HomeKit also is slightly more stable with LIFX bulbs having less disconnects.

Devices: 10 Nest cams (5 outdoor running at 2.4), 19 LIFX bulbs, variety of Apple HomePods / Google Homes etc. 60+ devices being pushed against eero at any given time.

I don't think local dns caching is working for me...unless I am failing to understand how it works. My assumption is that the eero would point dns to my gateway eero which in my case is 192.168.1.1. However, with it switched on, all my clients are still pointed to 1.1.1.1 cloudflare dns. Is anybody else seeing this behavior?
Content aside
54

Likes

3 days ago

Last active

1086

Replies

42258

Views

488

Following