53
eero Labs features and feedback thread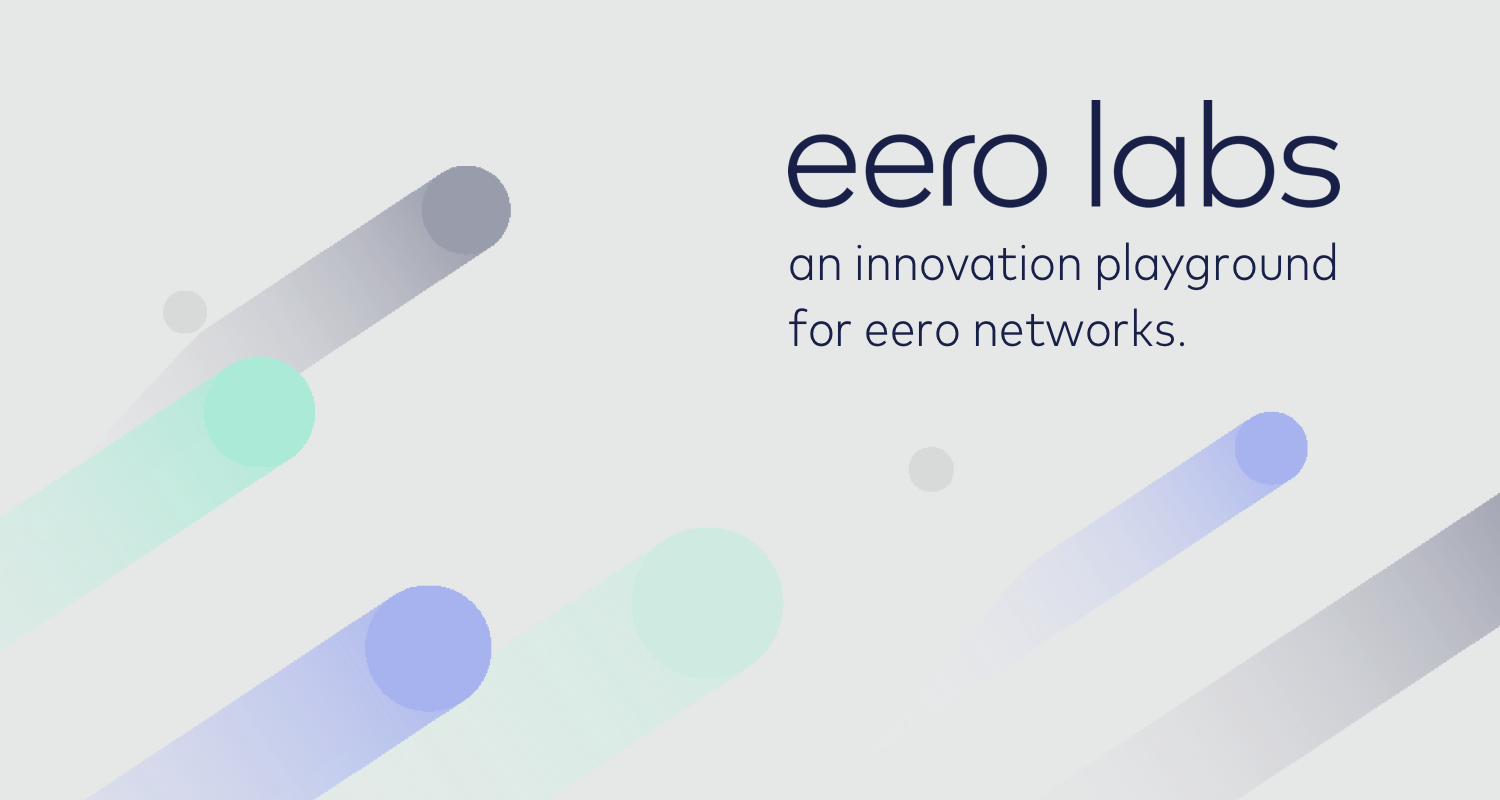 Welcome to the eero Labs features and feedback thread!
Here is your place to share your experiences with new eero Labs feature releases, as well as let us know the types of future concepts you'd like to see here. We encourage you to share your feedback and interact with others, as well as have an opportunity to interact directly with our developers.
While this section will be more focused on connectivity related features, you can also submit general feature requests here.
For more on eero Labs, visit the eero help center.
SQM causes my network's speed to cut in half. Obviously this is a beta, but it drove me crazy until I figured out what was causing the problem. I have everything in Eero Labs turned off until it's ironed out.

SQM seems to work well in my household...we have between 35 - 45 devices connected and 6 - 10 devices actively streaming or using significant bandwidth. My ISP provides 400/20 speed.

I understand from reading posts on reddit, that SQM uses the daily speed test to determine how SQM meters out bandwidth. As my test seems to take place every evening at 9:30 PM (peak usage time) my speeds vary pretty widely ranging from 320 to 460. My suggestion would be for SQM to use some sort of weighted average to determine the bandwidth available. Since the app already stores the last 30 speed tests, why not do the following:

1. Have a place for a user to input the expected speeds from their current ISP.

2. Use the average speed for the past 7 days, throwout the top and bottom tests, use the average and compare to expected speeds from ISP to determine how SQM manages user usage.

Without using some sort of average and SQM is either very effective or behaves badly because of a speed test that occurs during peak hours where variance are to be expected.

Just wanted to add that I think the Eero folks are crushing it lately - sure, there's more to do and all that, but wow -- the labs stuff and the greater insights within the app (like seeing what gadgets are connected to which Eeros) are super cool, nice work! I continue to recommend Eero to folks and am excited for what comes next.

I have changed over to the new BETA systems on my EERO and noticed that when I have selected the Local DNS Caching - that when I tried to access the internet on my laptops that I've been blocked and have no connection - telling me that my DNS has an issue. Is there something I need to change on my laptop browser software when I select this feature on EERO ?

I enabled all three eero Labs features. The only one that seems to cause me any issues is the Smart Queue Management. When I have SQM enabled it causes issues with the streaming of DIRECTV Now, to the point where it's almost unwatchable. It didn't seem to have an effect on any other streaming service, or with anything else that utilizes my network. I've turned SQM off for now. I got tired of hearing my other half say "FIX THIS TV!!!" DIRECTV Now is working flawlessly with SQM turned off.

Are there any thoughts on supporting 802.11mc?

I'm not sure that DNS caching is respecting the custom DNS settings (OpenDNS) that I have under v.3.9.1-3, as I notice with DNS caching enabled, instead of returning the expected NXDOMAIN response for a failed lookup I'm directed to my ISP's hijacked DNS search assistance page (Verizon FIOS) which would indicate it's just taking the ISP's provided DNS entries.

Disabling caching, when the dhcp lease sets my custom DNS entries a failed lookup returns the expected NXDOMAIN response

I know the content blocking is not in the Labs section but this seemed to be the best place to talk about ad blocking since it is in beta.

It is great! I love this feature, but it has caused me issues on CBS.com because it blocks the commercials so you can't watch the shows. Would it be possible to add a while list to this feature?

Omg..it's either band steering or smart que keeps crashing my whole system under heaving streaming load...ugh. It had happened several times and rebooting system is a real pisser

I would like to see two things added to the Eero functionality.

1. Provide a numerical value for the signal strength for each beacon location (not just the bars).

2. Allow users to select a particular beacon location and run a speed test versus an overall network speed test.

Thanks,

TD


Local DNS Caching work? I am running into a problem and want a better understanding of how this works.

do individual hosts on the network contribute to the local DNS cache? For instance if I edit a hosts file on a local machine and that machine locally resolved the Hosts file value vs the DNS value. Does that get added to the Local DNS cache for the network?

So I have been trying Band-Steering the last week; and ran into some problems.
My DLink Water Sensors: DCH-S160 units; will not connect consistently in this setup. As soon as I turn off Band-Steering they connect again, with no problem.

Eero Labs features have certainly impressed me and my uses on the network however it should be noted that I was able to narrow down an issue with Smart Queue Management causing issues with "Hey Siri" enabled devices communicating and responding. Where HomePod is meant to take over in most cases, the devices would just quit trying as if they all assumed the other device would complete to request. Turning off Smart Queue Management resolve the issue after trying some other solutions.
Content aside
53

Likes

17 hrs ago

Last active

1026

Replies

38865

Views

469

Following