53
eero Labs features and feedback thread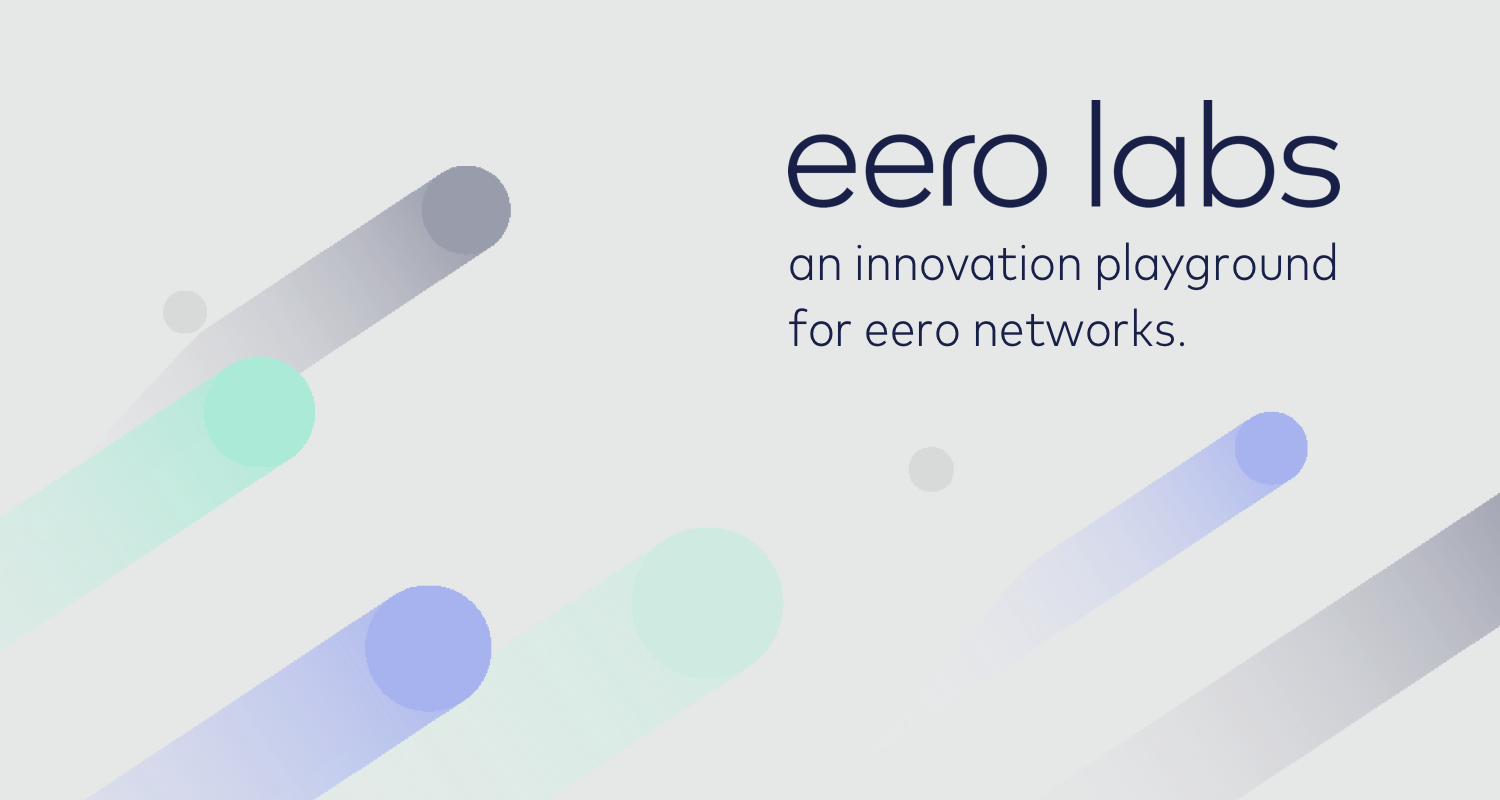 Welcome to the eero Labs features and feedback thread!
Here is your place to share your experiences with new eero Labs feature releases, as well as let us know the types of future concepts you'd like to see here. We encourage you to share your feedback and interact with others, as well as have an opportunity to interact directly with our developers.
While this section will be more focused on connectivity related features, you can also submit general feature requests here.
For more on eero Labs, visit the eero help center.
Hi -- this is my first post here.

I noticed that our MyQ Garage Opener Control (myQ-G0401-ES) fails to keep connection with the eero router if WPA3 (eero Labs option) is turned ON. I haven't troubleshot further if something is mitigatable, but the connection goes back to stable if I turn off the eero Lab feature.

Is that known issue?

I also have a MyQ chamberlain garage door opener. I enabled WPA3 to see what would happen and it seems to be stable on WPA3. My logic board on my MyQ garage door opener is 050DCTB. I purchased it a few years ago. Not sure if it make a difference, but I am running on the Eero Pro 6E. I hope this helps.

When will Eero Built in be available in Ireland?

I would very much appreciate the ability to force a device onto a specific extender or otherwise. If I am on a laptop in the office next to the main device I don't want it to stay connected to the on my living room. The connect to the office eero is 3ft away. The living room is 30 with 2 walls. I have also tried the trouble shooting multiple times on multiple devices and it just doesn't seem to matter. I have also restarted the eero specific extender and that also didn't seem to change anything. I will also encounter times when there are 8 devices connect to one eero while another closer one doesn't have any. Handoff just doesn't seem to work and it would be nice to have the ability to force the handoff or lock it in to 1 or more eero extenders.

I would like it so there's just like a dedicated gaming feature because the conference and gaming really didn't work I've recently noticed my ps4 just disconnecting and everything

When is Eero Built in feature coming to Ireland? I am ready for this feature and bought my gear not knowing that feature is only available in the US at this time..... 😭

Up until about a week ago I've had little issue with my Eero network. As of late though I am extremely frustrated. It is constantly dropping signal on wireless devices. My iPhone will drop signal and I'll be standing in one place. One of my echo devices can't even maintain wireless signal to function properly and this one is literally sitting next to one of my eero's that is wired,


I had this issue a while back and found that turning of ipv6 resolved the issue, so not sure what it is this time. Anyone else having these issues?

Can you guys make it so I can see where my wifi signal reaches with a Map of my homes

Feature request: in notifications, add "Be notified if network is down". In other words if you've lost access to the internet you would get a text message versus email which would be faster.

I would like to share an opinion/ possible idea to help network privacy and protection. So I would like to ask and if not I would to request that an algorithm be built-in with eero that can detect any devices with potential malware and danger to data and devices. See in today's modern age technology is everything but let's say you had your eero app with some or all the features that for example duckduckgo has that with-in its app u can secure and minimize trackers and other servers and corporates trying to infiltrate your identy, personal data, and simple and sometimes your life. So if you like wat I'm saying or where I'm coming from comments reach idk. It's a community state your mind. Thank you n God Bless!!

Ps. Also it would be a gd idea to have an option where u can actually choose to place your device in any of the channels available suck 5g 4g or 2.5g...

Hiya,

I have noticed that the Ad blocking service blocks the BBC iPLayer on GoogleTV Chromecast platform. Seems like its being to agressive - result is its turned off as the family wish to watch the UK nataional broadcaster...

Any suggestions?

Thanks

Internet's been great really fast but why is upload speed so slow compared to down load speed

Is there a way to access the 5Ghz and 2.5Ghz networks separately? Half of my smart devices stopped working when we installed an Eero router, because we couldn't configure the 2.5Ghz network separately.

Hi, I just bought the eero 6e and I expend a long time setting up all my devices, I had a lots of issues (and I still have…) with google devices, I have 2 nest cam and 1 of them is literally 3 feet from the router but It don't connect I did all the possibilities that I have on my gand to make it work, but no luck so far… is there any troubleshooting related with thid problem? I read a lot of posts talking about this problem but I cannot find a solution…. Please help me with a solution or be transparent and tell me the truth… that this'll never work and I have to return the eero

Hi,

I had a request/suggestion.

Would it be possible to create and 'unknown devices' profile that new 'unknown' items would automatically get assigned to? Then you could set a default/controlled access. For those items.
I ask because if someone (my kids) makes their Wi-Fi connection 'private' then their device is not recognised and they are labelled as an unknown device. This then allows them to access the internet with no controls/restrictions in place.
If these new connections were forced into the 'unknown devices' profile I could put time and content restrictions on it that would dissuade them from this workaround.
Love the products. Keep up the good work. :-)

~~PaulB

It seamed to make my Internet lag and would make some sites seamed to not be able to operate without crashing every 15-20 minutes

Can't believe eero app does not have basic wifi settings such as prioritizing specific device traffic or manually selecting which band to use.

Getting my new Fire TV box to connect on 5Ghz was just a 2 hour ordeal of forgetting/reconnecting to the network multiple times until it finally decided to use the 5Ghz band. Terrible!
Content aside
53

Likes

16 hrs ago

Last active

1026

Replies

38864

Views

469

Following