54
eero Labs features and feedback thread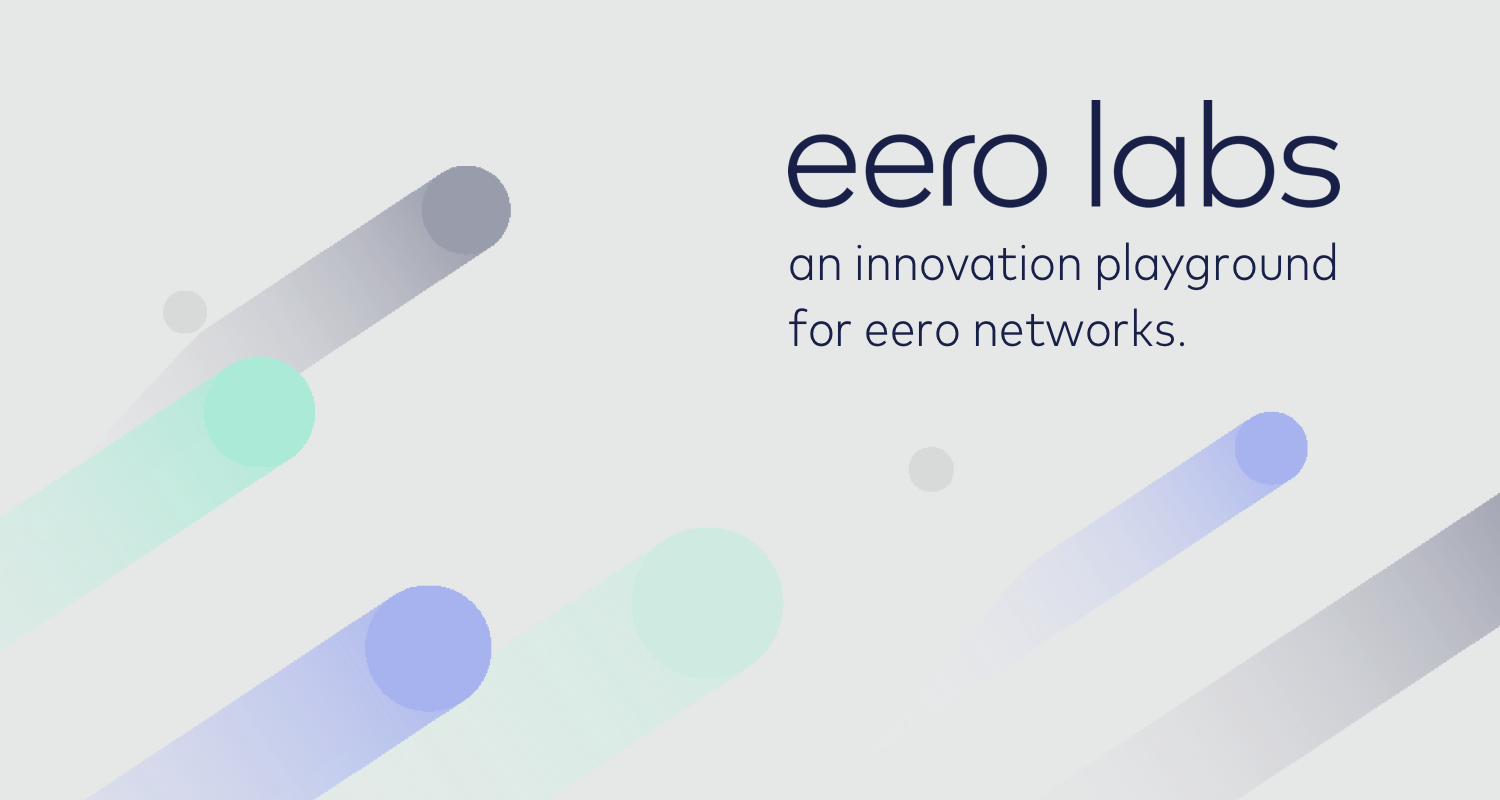 Welcome to the eero Labs features and feedback thread!
Here is your place to share your experiences with new eero Labs feature releases, as well as let us know the types of future concepts you'd like to see here. We encourage you to share your feedback and interact with others, as well as have an opportunity to interact directly with our developers.
While this section will be more focused on connectivity related features, you can also submit general feature requests here.
For more on eero Labs, visit the eero help center.
I don't think local dns caching is working for me...unless I am failing to understand how it works. My assumption is that the eero would point dns to my gateway eero which in my case is 192.168.1.1. However, with it switched on, all my clients are still pointed to 1.1.1.1 cloudflare dns. Is anybody else seeing this behavior?

Excellent features. Thank you! One suggestion is to add reporting. Those of us that like to geek out on new features like this would like to get reporting on things like DNS caching, how successful 5G steering is etc.

Everything eero and Eero Plus have to offer has been active here for several days and things appear stable. Couple quirks but probably not related to eero...

1) Some LIFX bulbs become unresponsive randomly through the day. Smart bulbs have some way to go before they become stable on any router. I believe same happens for Phillips Hue bulbs. Maybe it's because I have 60+ devices going at any given time. Only solution is to power cycle the bulbs.

2) One of my Nest cams persistently tries to connect to the furthest of the 6 eeros in the house. Dunno why. Signal turns 1-2 bars yellow, then 3 bars green, back to yellow etc. Probably the signal is just strong enough to keep the connection from switching to a closer eero. There is an eero about 10 feet from it tho. Such is life. Will have to power cycle it.

3) Good news: I have two Apple HomePods working as a stereo pair in a room. They both connect to different eeros - but they run as a stereo pair without a hitch. Fantastic stereo and sound. Amazing how they work well with the eero routers, which in turn ensure smooth delivery :)

SQM causes my network's speed to cut in half. Obviously this is a beta, but it drove me crazy until I figured out what was causing the problem. I have everything in Eero Labs turned off until it's ironed out.
Content aside
54

Likes

3 days ago

Last active

1086

Replies

42258

Views

488

Following