51
eero Labs features and feedback thread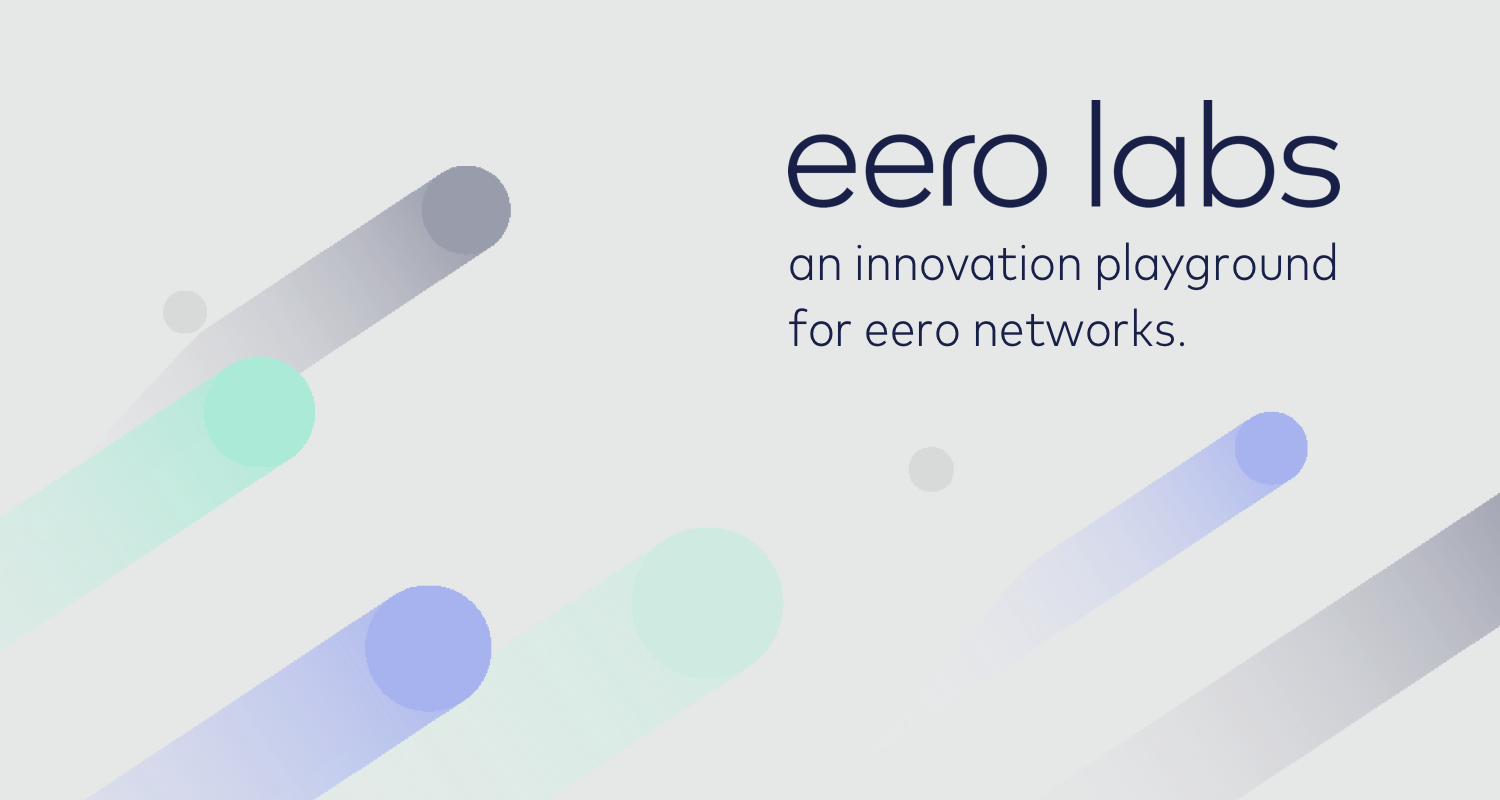 Welcome to the eero Labs features and feedback thread!
Here is your place to share your experiences with new eero Labs feature releases, as well as let us know the types of future concepts you'd like to see here. We encourage you to share your feedback and interact with others, as well as have an opportunity to interact directly with our developers.
While this section will be more focused on connectivity related features, you can also submit general feature requests here.
For more on eero Labs, visit the eero help center.
Honestly I think its a really bad system. How is it that I have a 1400sqft 2 floor house and I have the main router in the second floor in the center of the house and a added beacon on the first floor in the center of the house.yet I still have dead spots 6ft away from the extender. This is horrible I pay $110 a month for 1gb of speed and In certain rooms I'm only getting 5mb how is this possible.

Can you guys fix the UPnP setting. If I turn it on for my Xbox it's says it's unavailable and if I turn it off it's fine but my connection is bad

I just wanted to share that I have a Legrand Smart In-Wall Switch, and that failed to join my network with Band Steering and WPA3 enabled (I suspect the issue was due to Band Steering). After enabling both toggles, I was able to get it to add right away after a ton of failed attempts prior.

Please allow for blocked sites to be saved such that I don't have to freshly type in the site each time I want to block it. I block a gaming site for my kids during the school days. It would be fantastic to have scheduled allowed access to specific sites (specific time ranges or time limits).

When i enable WPA3 my HP6700 printer drips from WIFI. Any feedback would be appreciated. TY

If you have devices that don't support WPA3, then they will not connect to wifi.

So it's all or nothing...

WPA3 is great to increase security. Having it be more compatible with devices not capable of WPA3 should be worked. I just posted to another thread:

I attempted to add a new digital photo frame from Skylight that was a gift. It would consistently get a 'signal lost' message on the frame. I could see it connected to the network, but was unable to communicate and there was no data sent or received. I attempted all the recommended troubleshooting steps including rebooting the frame, rebooting the network and attempting different areas of coverage. I could connect the frame to my hot spot without any issues. I attempted to enable the guest network and that did not work either (same message). Finally disabling WPA3 allowed it to connect. Every other device on the network worked just fine with WPA3 on for many months. I think it just needs to be a little more discerning of the criteria to use WPA3 vs. WPA2.

It's nice being able to try these out. We have had two issues. 1. Band steering seemed to confuse our Ring doorbell which kept flipping between two Eero 6 Pro nodes. 2. A Surface Book 2 in our house couldn't connect to the network after turning on WPA3. Other devices in the house (including two newer Surface Laptops) connected fine.

Band steering didn't seem to work yesterday. After updating my Xbox one, it rebooted and connected to the 2.4 network. More than 12 hours later still there. Rebooted the Xbox again and it's back on 5 GHz.

Also, th Xbox is only using IPv4, even though IPv6 is enabled on my eero, and supported by my ISP. Not sure why.
Content aside
51

Likes

6 days ago

Last active

1022

Replies

38577

Views

465

Following