46
eero Labs features and feedback thread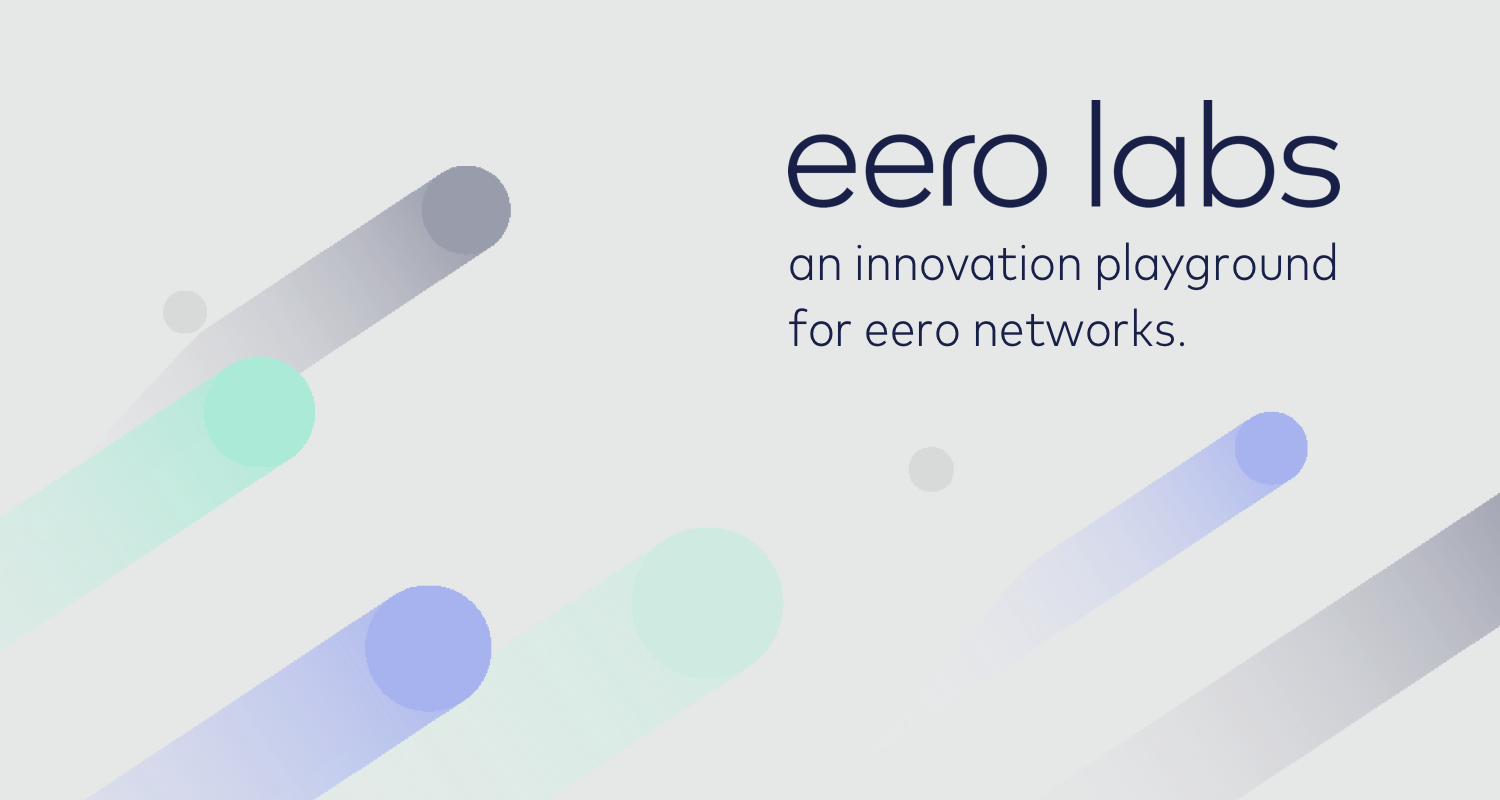 Welcome to the eero Labs features and feedback thread!
Here is your place to share your experiences with new eero Labs feature releases, as well as let us know the types of future concepts you'd like to see here. We encourage you to share your feedback and interact with others, as well as have an opportunity to interact directly with our developers.
While this section will be more focused on connectivity related features, you can also submit general feature requests here.
For more on eero Labs, visit the eero help center.
Hi there,

Like many users I am seeing random devices connecting to my WiFi and I don't have a clue what they are as there are 3 adults living in the house and I don't want to get militant about what is joining.

Instead of showing me "xyz corp ltd" in the information box, can other information be used? Can users be forced into using a meaningful name for their device that has to be validated / given permission to join by the person who controls the EERO app? That way I can assign the device to that person's profile.

It's not someone manually adding things either; these things are being added in the middle of the night usually which also gives me a reason to be doubtful of their right to be on my network.

Ta muchly,

Suzi

I have a 4 Eero 6 Pro system with more than 80 devices connected at least 75 WiFi (many are smart switches or cameras). Download speed to the gateway 942mps. Consistently cannot get more than 200mps (often only 5-50) to my iPad/iPhone forcing me to turn private device on, wait 10 seconds then turn it back off. Goes to 400+ for a period of time then back down. I can't be the only one having this issue, please help.

EERO 6 PRO
I have a complain, now I have a fast fibre internet, I am a single user, I have a relatevely fast desktop PC (64 GB RAM, 4 GHz dualcore processor), I just got a fibre net with 150 Mbps net, I tested the net many times, the speed was excellent (150-153 Mbps download, 30-32 Mbps upload), but the PC got slower and slower, first at the mail I could recognized that to attach files to a mail was very slow, when I used the file manager to change the folders that was very slow (sometimes that was over a minute). Now when I want to open a web-site, that is more than a minute, and freakvently has a message to try that later. Previously I had with the same PC a simple wired net, contracted 75 Mbps, the guaranteed width was 50 Mbps. Sometimes I had more than a dosen pages open, when I attached a file that started immediately, uploading was depending on the file-size. Changing folders that was immediate. I know that the faster is better, but in the reality I do not like to use unpleasent wolds, but now sometimes I say very loudly bad ones. Luckily live alone an swearing is on my mother tounge, if somebody would hear that would not have understude that.

The attached page was open for last half a year because I have a project to build up my family tree.

If you would like to speak about this fenomenon I am ready for this. Honestly the previous net was enough fast, but I changed the faster one, but with Openreach I had a very bed experience. You think that Hungary is an underdeveloped country, and probably that is, in spite of that 25 years ago two day was the timlapse to order and get the net in the house, in a medium size village in a rural area. Over here that took more then three and half months 6 years ago. That is not a criticism, I just mentioned that...

Thank you for your kind support.

Please, chech the attachment.

Regards,

Dr Gyorgy (George) Borotai

+447926727284

My HP Envy 4500 is unable to connect when I enable the WPA3 "beta" on my eero. If I turn it off, it works fine. Kinda disappointed that both the website and product box say that the devices support WPA3, but in actuality they don't, as it's a beta feature. Please update your product information to show that WPA3 is NOT supported yet.

The SMQ seems to be limiting my upload speeds to the eero speed test results on the router.


Unfortunately, the eero speed test results for my upload speed are too low by a factor of 10.


It would be nice to be able to manually enter my actual download/ upload ability (as measured by any wired device on my LAN) so that SMQ works correctly.