46
eero Labs features and feedback thread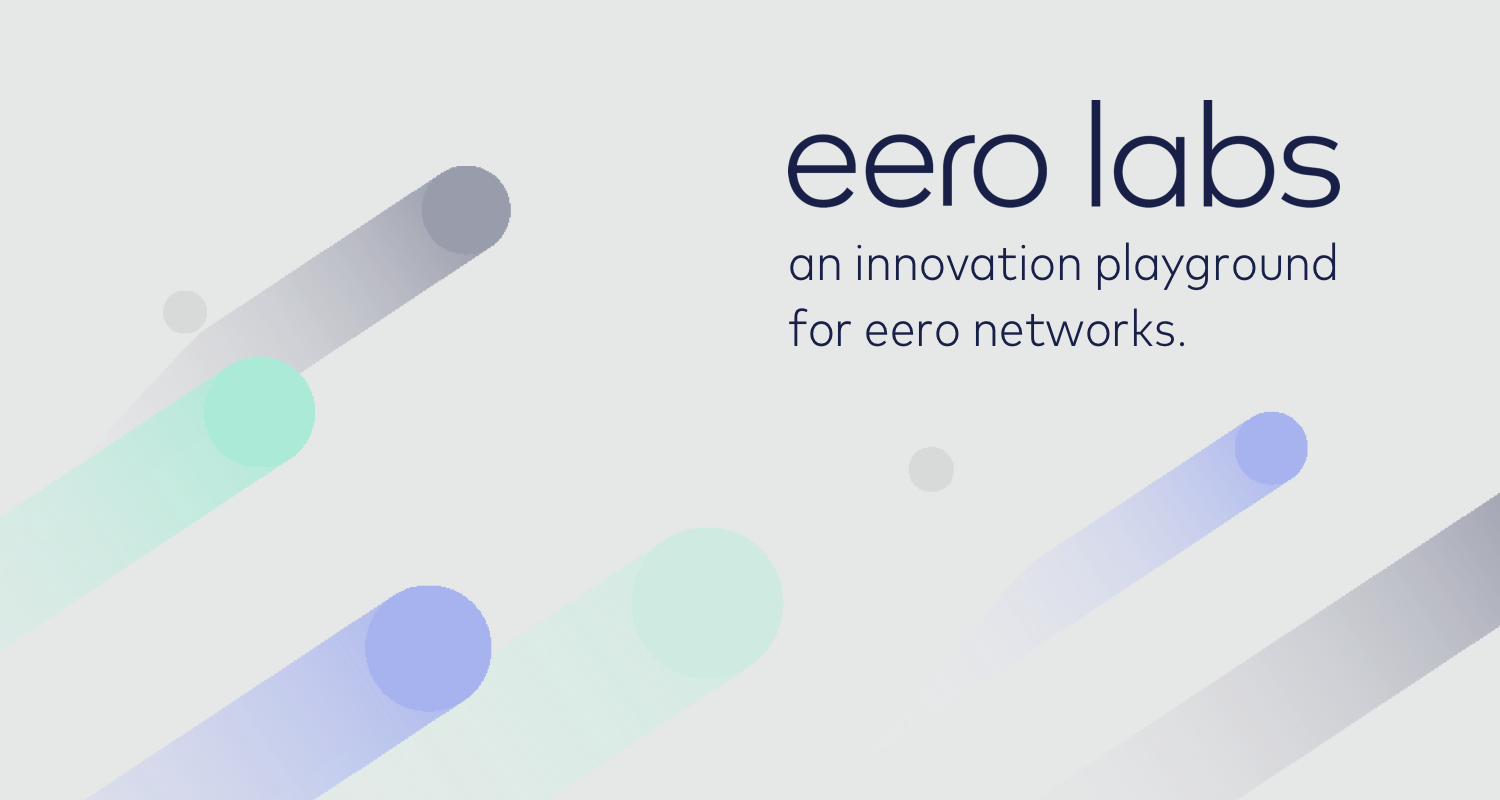 Welcome to the eero Labs features and feedback thread!
Here is your place to share your experiences with new eero Labs feature releases, as well as let us know the types of future concepts you'd like to see here. We encourage you to share your feedback and interact with others, as well as have an opportunity to interact directly with our developers.
While this section will be more focused on connectivity related features, you can also submit general feature requests here.
For more on eero Labs, visit the eero help center.
Having no trouble with WPA3 (Beta), until I recently bought 3 Xiaomi Desk Lamp 1s (yeelink.light.lamp4). Some issues already occur while adding them to my eero-wifi. Upgrade to the latest firmware 2.1.7_0012 went through, but then more often the lamps greyed out in the Yeelight app (and reappears).

eero App still shows all of them. I started to ping all three, one was reponding, but the two others were not. As soon as I turned off WPA3, all three lamps immediately responded to ping.

I found in a Yeelight support forum they are mentioning WPA3 is not supported. Is there a way in the eero App to manually set these lamps to WPA2?

eeroOS 6.3.0, Bridge-Mode

I had issues with MacOS and Adobe Creative Suite updates falling to download whether wired or W-Fi. As soon as I disabled DNS Caching and Optimize for Conferencing and Gaming in Eero Labs, the updates completed successfully. I need to do more testing to see if disabling one or the other setting, or a combination of the two actions, solved the problem.

Also, I've begun to have issues with devices losing their Wi-Fi connection and then failing to re-join the network. I first noticed this problem about a month ago, and it occurs several times a day. Turning off Apple's Private Addressing in iOS helped a little, but it didn't completely resolve the issue or have anything to do with a similar problem on my MBP. Disabling WPA3 in Eero, however, may have done the trick.

Hello everyone, first post so if in the wrong place I do apologise.

Just tested WPA3/WPA2 Mixed mode this morning. Thought I would highlight back the Teckin SP27 smart plugs will not reconnect back to the legacy WPA2 standard when WPA3 is enabled. Was surprised though at the amount of devices that do in this mix mode environment.

Many thanks and keep up the good work 🙂

When enabling WPA3, it causes some WPA2 devices to not be able to connect to my network-/even when 5 GHz is temporarily turned off. After disabling and allowing them to connect, they will get booted from the network once WPA3 is turned back on. Other comparable devices (in this case, single vs. dual smart plugs) from the same manufacturer that are WPA2 do not have this issue. I have not tried to re-add WPA2 devices that don't have this issue, as I don't want to mess anything up. So at the moment I can't say if it's specific to the new devices I'm adding, or if the older devices are "grandfathered in" prior to some new change in this beta feature

Hi,

Have 2 eero in my house and one in detached garage. Devices in house like my TV keep attaching to the garage eero even though it is the farthest away. How can I attach a device to the closes eero? There should be a way to do this to keep a device attached to the strongest signal, which should be the closest eero.

I was disappointed to find out the Eero does not have support for VLAN to secure IoT devices. I see that there is support for Amazon Home Connect and Apple HomeKit, but I'd rather not buy another device to handle IoT devices.

I wished there was a way to choose the frequency for WiFi, 2.4g or 5g, as well as being able to change channels to minimize interference; although, I have not had any issues with my current devices.my though was that gamers might like the preference on frequency to increase the download speed since 2.4g, a lot of times, only uses half the available download speed.

my Eero 6 router, router/AP, and extenders all work great with their connection to each other. The wireless backhaul does use up crucial upload speed. This is the reason I purchased an additional router to connect as a wired AP. Just wanted to share in case others are having problems with upload speed. If you fiber, this is not a big issue, but if you have cable internet with only 10 mbps upload, then using a wired router instead of wireless extenders can illuminate that issue.

I have thoroughly tested all of the available eero Labs features and find them all to be very reliable. After running these features on my eero Pro 5 units for about six (6) months now I really believe they are ready for prime time. Let's see these features graduated and let's see some new euro labs features! Additionally, I would just like to say that these products are exceptional in their field, and I would recommend them to anybody that takes their Wi-Fi seriously. Finally, and this is to you Amazon - never forget about Apple HomeKit, it's what truly defines these devices when implemented.

Paramount Plus (on my Apple TV) has not been working properly on my Eero network. Only about 10% of the shows were loading, most got hung on a spinning gear loading screen.


Turns out the Ad Blocking in Eero Secure was the issue. I turned it off and all the shows started working.


Could this be investigated so I don't have to workaround? I'm paying 9.99 for the premium, no-ad version of Paramount Plus, and no other VOD streaming service (Apple TV+, Amazon Prime, Disney+) has had this issue on my network with Ad Blocking engaged.

Hey there - I would very much so love to see a DNS over HTTPS option to improve security of DNS requests. I previously used CloudFlares service for this with their 1.1.1.1 endpoint (via a service i ran on a RaspberryPi that ran my Pi-Hole software), but having this option in the eeros would be amazing

I would like to see a functionality where Eero secure 'content filter settings' can be grouped as profiles and then be able to apply the Secure profile to any given device profile. If you can then add support for scheduling this will be a big win in achieving flexibility with security.
Use case example: Kids device profile allows YouTube access until 6pm. After that, they still get Internet access but YouTube is blocked until next morning.