53
eero Labs features and feedback thread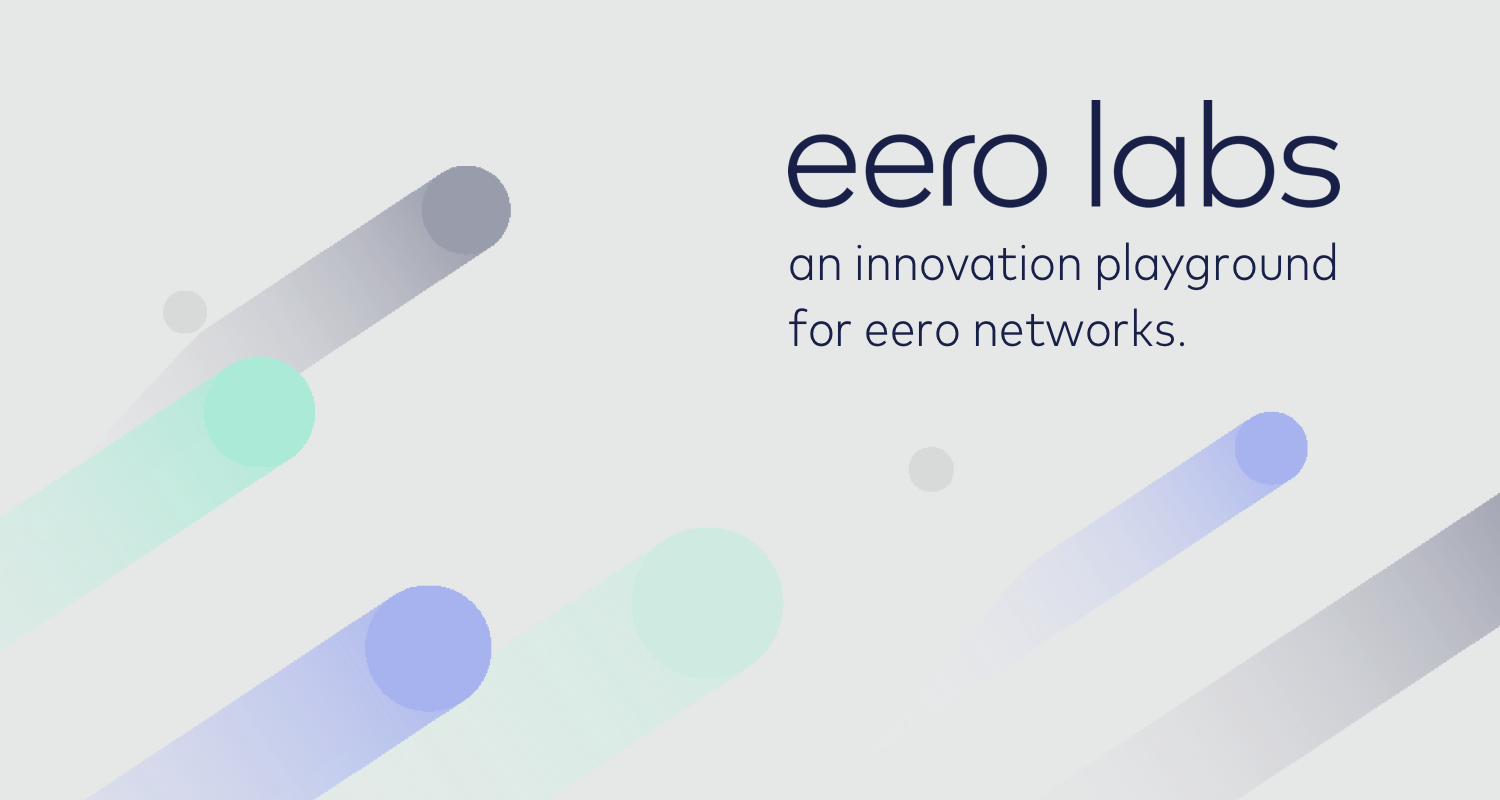 Welcome to the eero Labs features and feedback thread!
Here is your place to share your experiences with new eero Labs feature releases, as well as let us know the types of future concepts you'd like to see here. We encourage you to share your feedback and interact with others, as well as have an opportunity to interact directly with our developers.
While this section will be more focused on connectivity related features, you can also submit general feature requests here.
For more on eero Labs, visit the eero help center.
Open a ticket with eero by calling them. It's one of the best tech support out there.

Most of time it's very slow why?

Meta concern: There is something wonky going on with this page. When I click on a link to a comment in my email, it goes to that comment—for two seconds. Then it jumps to some random place in this mammoth thread.

macOS 10.15, Safari

Calion I clicked on the email link and I am responding.....

I would like the ability to change sqm implementation on 6 model even if user has to be told that cake will only work with 500 Mbps.

Just tested the setting to optimise gaming latency on an eero pro, and unfortunately, it doesn't work very well. Download latency is still around 45-60 additional ms. When loaded compared to unloaded. The intention is to ensure that is around 5ms.

A pfsense a device connecting through a tuned pfsense box with the eero on the same Internet connection achieves a 5ms or lower loaded additional latency.

Bufferbloat the still seems to be an issue on the eero.

If the optimize for conferencing and gaming is turned on, does it optimize for hard wired devices or only Wi-Fi connect devices?

Follow up question if the above is yes: does that hard wired device have to be connected to a non-bridged eero device?

I've been having issues with Apple Music and Apple TV where content doesn't play at all. Apple Music songs either don't play at all or stop after 15 seconds. Apple TV movies will stop and say "problem loading this content". Everything will work fine if I disable WiFi or switch to the guest network. I have all eero labs features turned off.

I would like to see the implementation of a temporary pause of a filtered site or app (10-15 minutes would be ideal), and only the owner of the Eero would have access to it.

Will EERO ever do a vpn? I'm interested in getting one but I'm clueless on how to do it threw a vpn company and have it on all my devices. It would be a heck of alot easier if EERO just had there own!

Please add a way to deal with products that don't get along with 5ghz networks. I just bought an expensive outdoor light system called FX Luminaire as part of our backyard remodel. It will not connect to Eero and I'm super bummed. I do not want to switch from Eero but I'm really stuck here. :(

Just updated eero 6e comparing it head to head with anothe 6e mesh product and I've lost access to one of my WiFi plugs and won't pair after a factory reset.

How does the eero labs | "optimize for conferencing and gaming" determine which devices on my network to limit the amount of bandwidth they can use so that in the devices determined to be doing conferencing and gaming can have their traffic prioritized?

Hello, love the eero system, but have one suggestion. Can you make it possible for connected devices to be assigned to an eero node (instead of being randomly assigned)? I have a static IP setup for all of my devices across (6) eero's and they keep moving between 2 or 3 of my eero nodes, even though one of the eero devices is located the furthest distance away. I know the mesh network compensates, but I'd like to have better control of my network and devices. I don't want the eero(s) to change device assignment randomly. Thank you!

Loving the new features. Would love to see the ability to change frequency channels as right now my beats headphones are getting interfere from the 2.4 network and have no means to change the channel.

Manual selection of WiFi channel. At this moment both of my eero 6 Pro and my neighbour WiFi router working on the same channel and frequency.

if you turn on the conferencing and gaming control, it would be helpful to show devices that are affected. I am also having trouble forcing one device to 5g connection. I would also like to see wifi connection speed information and quality for each device.
Content aside
53

Likes

2 days ago

Last active

1080

Replies

41920

Views

486

Following