46
eero Labs features and feedback thread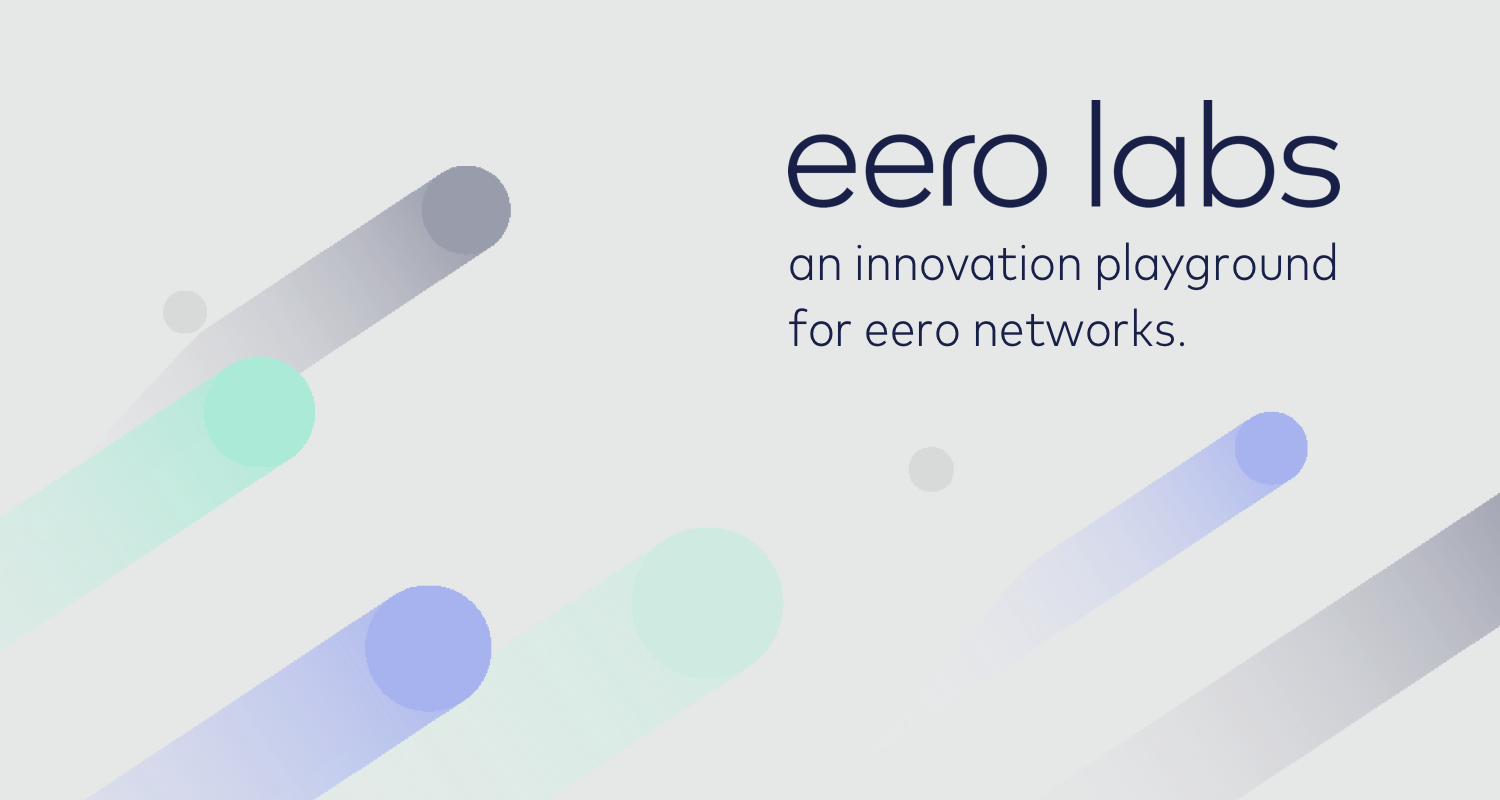 Welcome to the eero Labs features and feedback thread!
Here is your place to share your experiences with new eero Labs feature releases, as well as let us know the types of future concepts you'd like to see here. We encourage you to share your feedback and interact with others, as well as have an opportunity to interact directly with our developers.
While this section will be more focused on connectivity related features, you can also submit general feature requests here.
For more on eero Labs, visit the eero help center.
I turned on eero lab optimization feature for conferencing and gaming, within a minute my Ring alarm sent me a notice that it was on cellular backup and not using the internet. I turned the feature off, and also within a minute my ring alarm connectivity was restored.


it appears that one of the devices where bandwidth is being limited is my ring devices. EERO allows devises to be associated to catagories. Is there a way to white list a device so that bandwidth is not gated by the optimization feature?

Would love a feature that notified me if a device uses over a certain threshold in a 24 hours period. Comcast limits me to 1,229GB/month or I have to pay extra. With the whole family home all the time, it's surprising how quickly that data can be chewed up. I just hopped on the eero app and saw a Roku that went rogue and has used 75GB in the last 24 hours. It's supposed to shut off after 4 but obviously didn't.


Although this was a Roku issue, I'd love to have my eero system notify me of rogue devices so I can address them if needed.

I agree, it would be cool if the lease time were adjustable. However, I feel with most consumers, such a feature would be rarely used. Pertaining to your random outage issue - DHCP is most likely not the offender. When a DHCP renewal occurs, there is no transient disconnection at the stack level, there is only an agreement between the node and DHCP server to continue (as is). I would first take a look at the hardware itself. Are any of your mesh nodes consistently warm to the touch?

Tried the WPA3 setting. It worked well with all of my devices except for one: a Wemo smart plug. It's less than a year old so I assumed it would work, but it could not find the network no matter what I tried. I've had trouble with Wemo in the past though, so I'm assuming it's their cheap hardware that's the issue, not the eero.

I have been using Eero for over a year now and it's been fantastic so far. Except this week I found certain devices running slow (like under 1mbs slow). Testing speed in Eero app showed 60mbps so I eventually turned off Eero labs features I had on (bandwidth steering and DNS cache) and this fixed it.

WPA3 caused me some real headaches for a few months.

What I observed with two iPhones 11 Pro and one iPhone X:

The devices would get silently booted from the WiFi network, but the Cell network, despite being weak, would automatically kick in, allowing my family to quickly burn through our Cell data plan for 2 months while we were mostly at home before I figured out it was WPA3 that was the problem.

Interesting tidbit: trying to rejoin would fail with a message about being unable to join the network. However, if we toggled "Private Address" on/off, the change to WiFi MAC would enable re-joining, until booted with that MAC, and needing to toggle again, etc... Also, turning on "Private Address" isn't good for the Profiles, etc, so I want it off for my family's devices on our home network.

I'm so happy I finally figured out the problem was WPA3. Since turning WPA3 off, my network of 4 eero Pros (B010001) has been working well again.

Turned on WPA3. Out of 14 devices, only the two iPhone XS switched to using WPA3. Both iPhone XS have iOS 14.7.1 and are 256 GB. This worked for about 12 hours then the iPhones would no longer connect to the eero wifi. Put the iPhones in airport mode then back into normal comms mode. No connection. Turned off iPhones then back on, still would not connect. I did not reset the network on the iPhones. Pulled the power plug on the main eero router and still no connection. Turned off WPA3 in the eero app via iPad Pro running iPadOS 14.7.1 which never connected via WPA3 and both iPhones immediately connected.

Two out of three purchased eero routers are online with the second eero bridged via Ethernet. May try again later to determine a better time estimate before disconnects occur and see if resetting iPhone networks or one or both eero routers have any effect.

So when I first installed the system I had a handful of Meross smart plug minis that moved over from my tp-link deco system. But when I tried to pair new ones they wouldn't connect. I turned off WPA3 and they connected just fine. I turned it back on and all those same plugs disconnected. The other ones still reconnected and showed backwards compatible and connected wpa2. I'm not sure if this because of the amount of Devi Ed I'm running. I like the security feature, but can't use it right now.

Ive actually given up with having wpa3 enabled. My iPhones would be continuously booted off and find it very hard to reconnect ( iPhones X, 11 & se2 ). My laptop download speed would run slow. And a few other things at times. It's so odd??!!?
having it disabled, gives me full speed via wifi again (538mb/s)

With advanced security enabled in eero secure, local dns caching in eero labs will disappear. One advanced security is disabled, local dns caching option reappears. I hope this will be fixed with an update. It would be nice if the local dns caching was grayed out and had a disclaiming like in dns settings in the network settings.