46
eero Labs features and feedback thread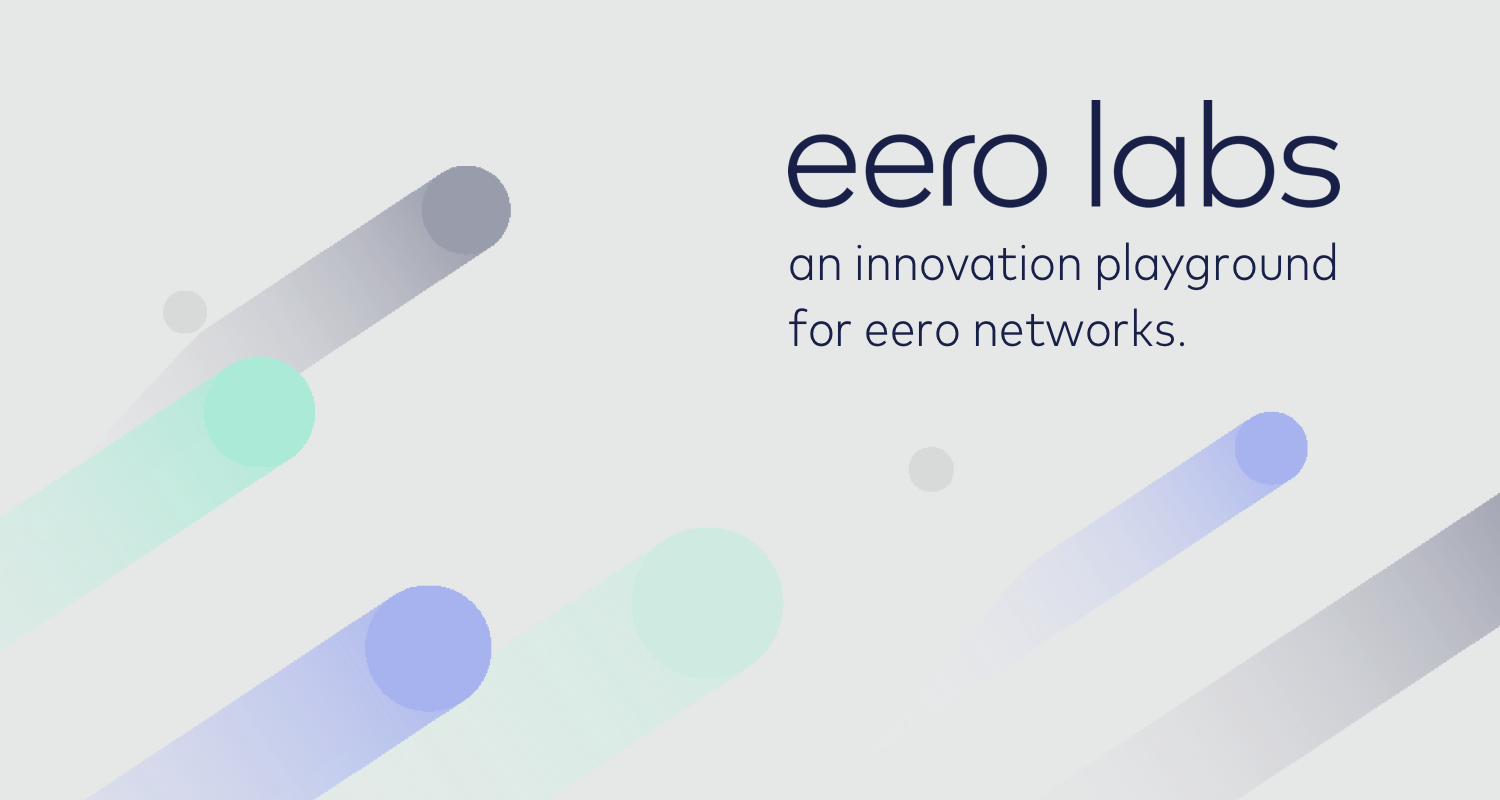 Welcome to the eero Labs features and feedback thread!
Here is your place to share your experiences with new eero Labs feature releases, as well as let us know the types of future concepts you'd like to see here. We encourage you to share your feedback and interact with others, as well as have an opportunity to interact directly with our developers.
While this section will be more focused on connectivity related features, you can also submit general feature requests here.
For more on eero Labs, visit the eero help center.
Someone was able to get into my account using my thumbprint I'm sure when I was asleep I don't know what to do I'm trying to stay calm and breathe but they are controlling my internet my money and they want to control my life could you please tell me the next step to take to prevent myself from giving these people what they want

Running into issues with low bandwidth Smart Home devices that just plain perform better on 2.4 bands. Several are not WPA3 enabled even though they are dual band. There are not wi-Fi updates available for these devices. They work well when the 5.0 is disabled, but cannot reach the IoT hubs when connected to 5.0GHz radio.. I was able to find a way to limit the 5.0 side to WPA2 on the eero 6, but it would be better to be able to limit some devices to the 2.4 side for better security and longer connected range/strength with low data throughput

My Eero system does a great job. Could we get a feature allowing to manually force a device to one Eero Pro device for the next 10 minutes or so? If I relocate my laptop it's sometimes slow to pick that up. I could just tell it where I've moved to, and go ahead and get the bandwidth I need for my in progress video call (for example).

Very disappointed with eero pro 6 i just installed. I would have liked a desktop/laptop management interface. I guess eero didn't think that was necessary since there is almost no management control over the device/network anyway. This thing a basically a wide open, unsecured, POS (IMHO). I'm returning it and getting something better.

I'm not sure where to post this so I'll copy and paste it a couple places.

So I have a few ideas to help make eeros much better for the customers. First off I would like to see a way to force certain devises to only use certain eeros. Here's what I mean by that. I've got a lot of smart plugs and other devises that really don't need all that fast of internet so I would like them to be forced to only use my bedroom eero and not my main living room eero as it is the bigger eero 6 model so it has much faster wireless speeds. I only want my gaming devices and maybe TV on that one and the rest on the other eero. Which brings me to my second thing which kinda ties into that. I want to be able to dedicate speeds or to kinda throttle my TV and other devices so it doesn't take as much bandwidth away from my gaming devices. Now I know in your labs you kinda started to do that but it's all automatic. I want to personally dedicate each device it's own amount of bandwidth like certain other higher end gaming routers have the ability to do. I highly think this would be a huge benefit for gamers like myself. Even with my 1 gig internet service I still experience issues with these other devices all being connected to the same eero as my gaming system even with a wired ethernet cable being used. If I could get all these other devices on my slower eero I don't think I would be experiencing as many issues. I have found kinda a trick to get most of those other things off it however if anyone else is experiencing the same issues. I unplug my main eero 6 for a few seconds so everything transfers over to the other one then plug it back in which works most of the time to get most of the other devices off my main eero but that's a huge pain every time I go to play some games.

I would like a fairly simple explanation of how a VPN passthrough works and how to setup a passthrough. I have an Xfinity Gateway (modem/router) ahead of my eero 6 mesh router. Because of that setup, I have 2 WiFi networks. I'm currently using Encrypt.me VPN as I recently purchased eero Secure+ at a 50% discount. I have the Encrypt.me app on 2 iPhones (SE 2nd generation/2020) and my Dell desktop computer—all seems to be working well but could I be doing more with a VPN passthrough? Much of this technology is over my head!! Thanks for any help.