0
One of my 4 eeros is a gateway why?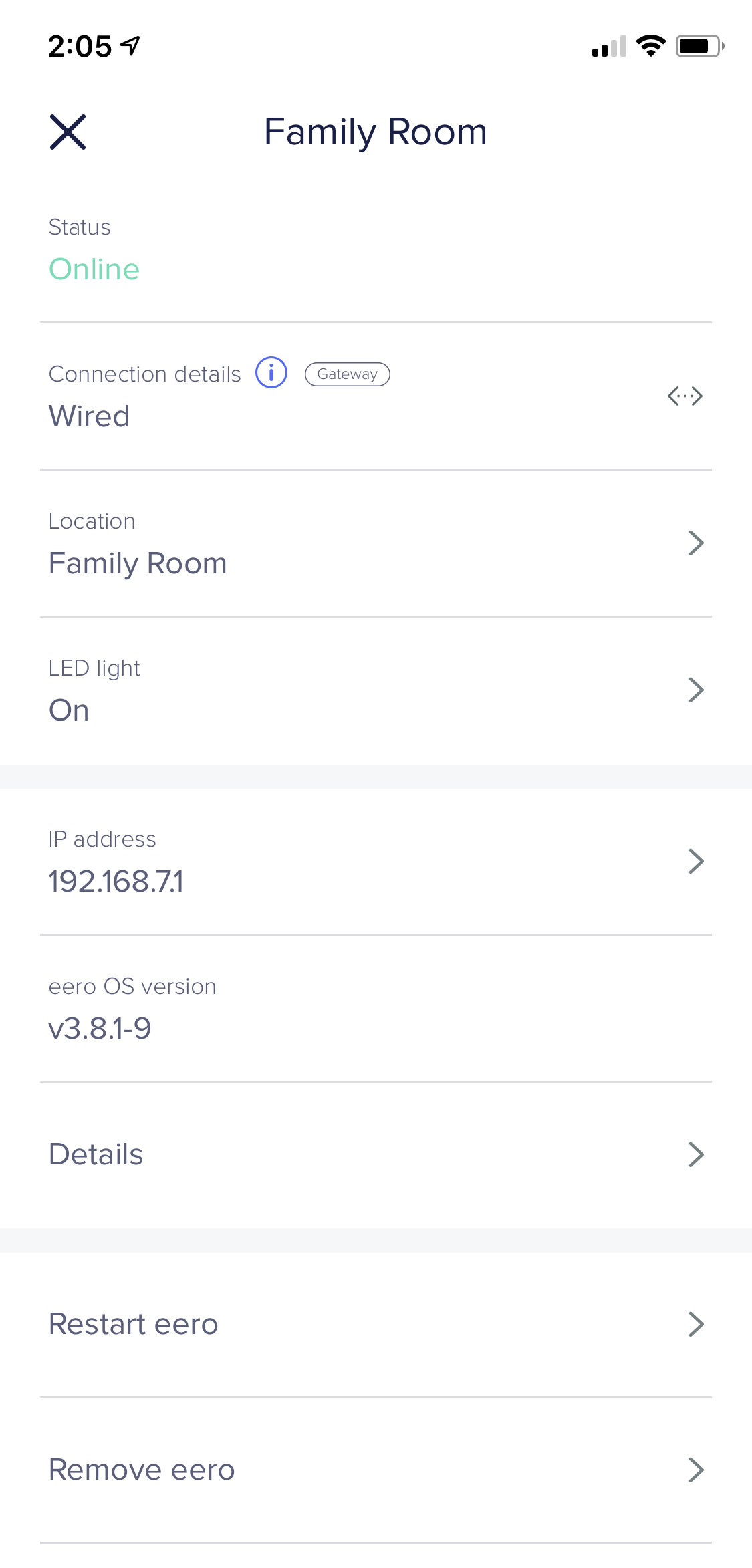 I have a Gen 2 connected to my DSL and the G2 eero connected to a gig switch. The other two eeros are hard wired to the switch and the 4 is a Beacon.
The two hard wired eeros also have a switch plugged into them.
Not.sure why this one is acting like a gateway
Hi lonestarcanuck —

Is this the eero that is connected directly to your modem? If so, that would make it the gateway eero.
Content aside
5 yrs ago

Last active

3

Replies

377

Views

2

Following