0
Private Relay is turned off error message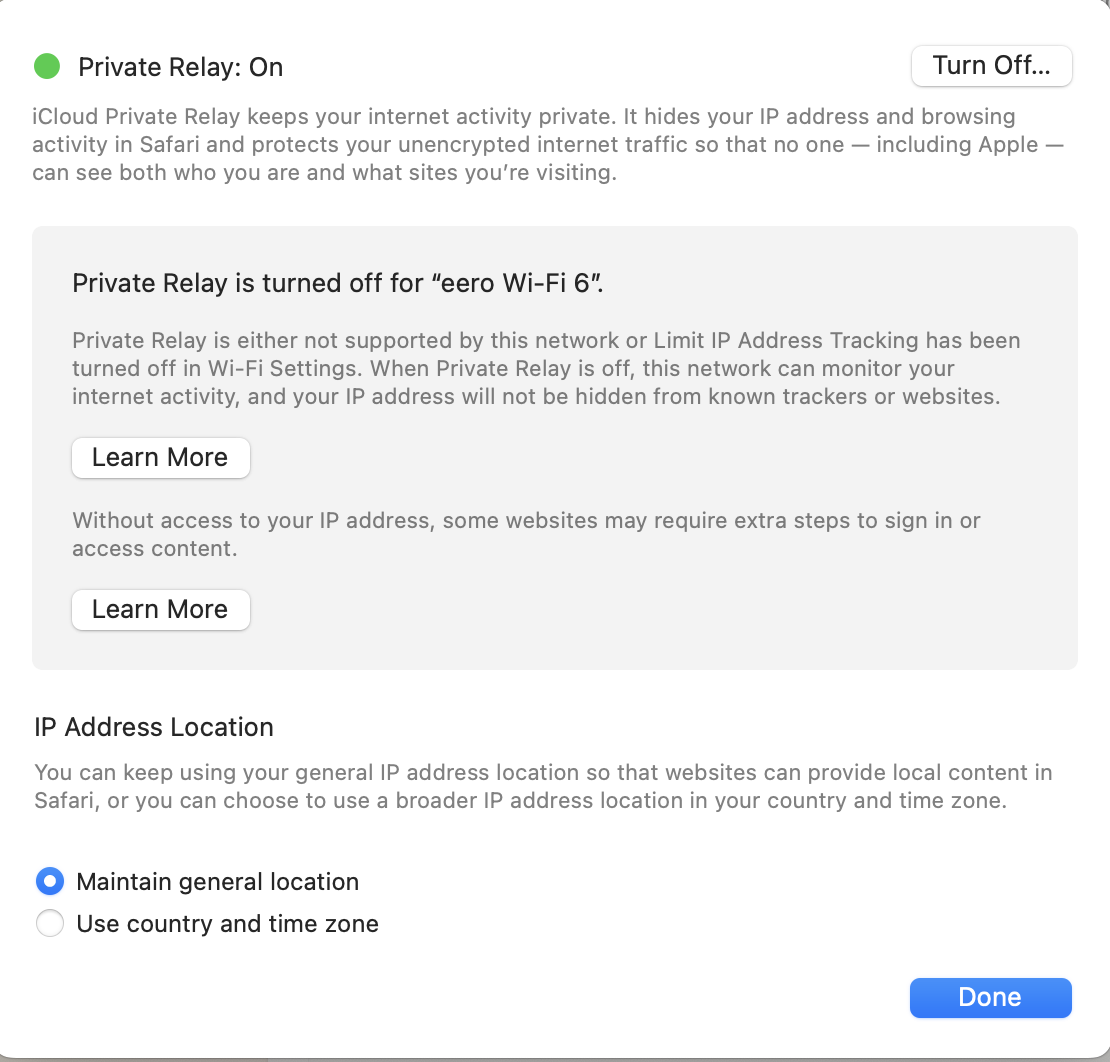 I recently noticed the following message on my Apple devices. Does anyone know how to resolve this error? When I connect my Apple Devices to a cellular Wi-Fi connection, I do not see message.
Hi premier_blue

This message usually comes up when you have the eero Plus security features enabled on the eero network. Private Relay will try to circumvent those protections. Private Relay is meant for when you are on a public network, like Private Addressing, so it is, in our opinion, not needed when you are on your own eero network, just leave it disabled and don't worry about it.

Thanks for the quick response. It appears as if I was able to resolve the issue using instructions on Apple's support page (https://support.apple.com/en-us/HT212614#network).

I followed the instructions for Turn off Private Relay for a specific network on your Mac. I toggled the "Limit IP address tracking" toggle off and then on and the error message no longer appears.

Private Relay is either not supported by your cellular plan or has been turned off in Cellular Settings. With Private Relay turned off, this network can monitor your internet activity, and your IP address is not hidden from known trackers or websites.
Content aside
7 mths ago

Last active

4

Replies

264

Views

3

Following