16
Bandwidth History
It would be awesome if we could see the history of all the bandwidth going through the Eero.
NOTE: Just noticed this in the current feature requests. Opps.
Breakdown:
Complete history of bandwidth

By device

Monthly as well as daily. Being able to see which device used X amount of data on a certain day. Example: I have a camera and would like to see how much data that camera used that day / month, etc.
Adding this would be great if you click on a device in the Eero app as well as an overall "data section"

By month

My ISP has data caps so being able to see how much data is being used by month would be really useful. My ISP doesn't give me a breakdown so If i wanted to see how much i used per month, I'm out of luck.
I'm drawing inspiration from my Android O data usage section. Screenshot below.
Would love feedback! Many thanks!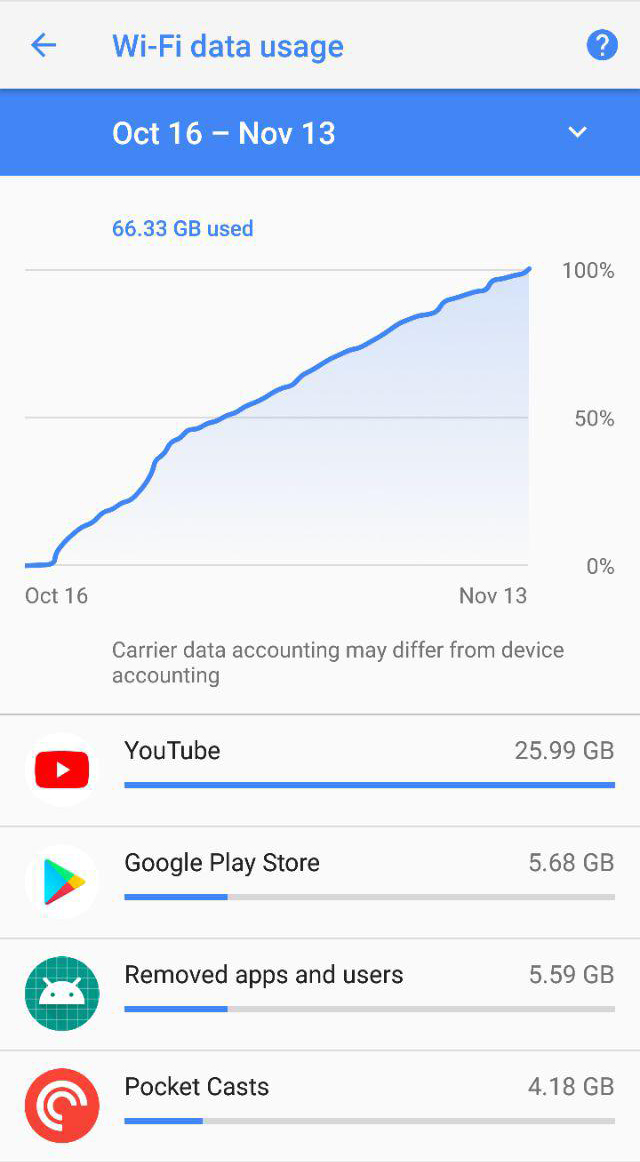 Please, yes! For all of the aforementioned reasons! This is essentially the one missing feature for me.
Content aside
16

Votes

5 yrs ago

Last active

1

Replies

423

Views

3

Following