0
Question regarding Ethernet backhaul symbol
Dear eero community,
Since a few months, I own a set of three eero Pro 6 devices, which work very well overall. All eeros are connected to one single gigabit eight-port switch via Ethernet and distributed in three floors across my house. Since the latest firmware update (at least I believe that's when it started), I recognized, that the gateway eero has lost the Ethernet indicator which was previously displayed next to the name. I checked all my setup and wiring, but all is fine. The corresponding activity LED on the switch is on and there is also one Ethernet device connected to the switch, which shows as active network device below the gateway eero's connected items. So in general, there is apparently a working Ethernet connection, but it's just not displayed anymore: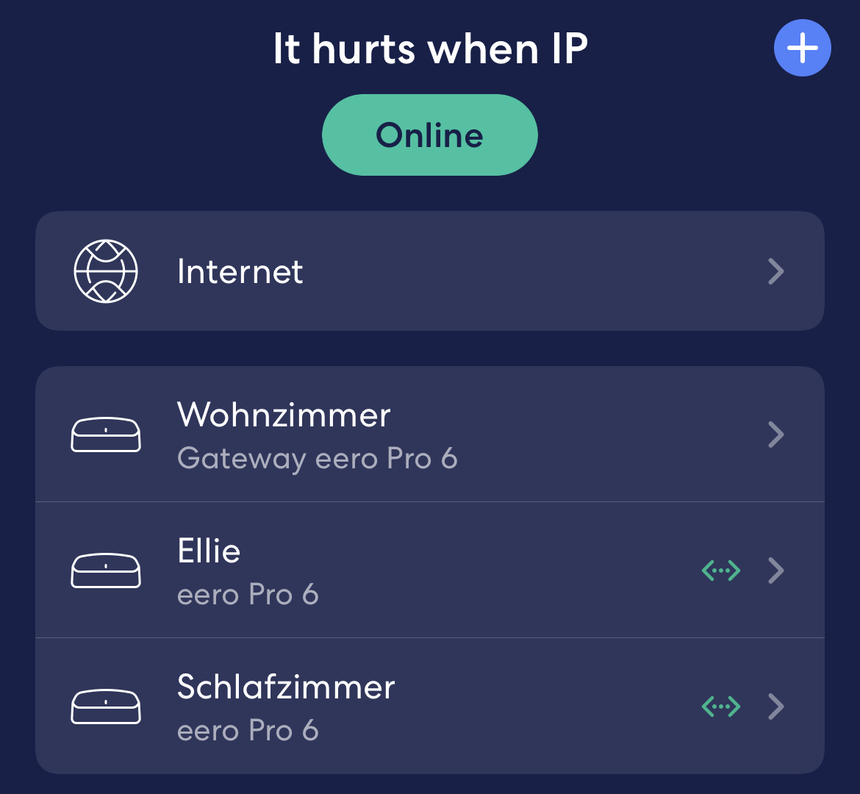 Is this something I should be worried about? Thanks in advance!
You say that all 3 eero's are connected to your gigabit switch. Does your internet also go to the switch from your router or source of internet? If that's the case I then you have them hooked up wrong. Your gateway should be connected directly to your internet source (Router, ONT, etc...) On the other port on your gateway you need to run another Ethernet cord to your switch... which all other eeros plug into.
Content aside
1 yr ago

Last active

3

Replies

49

Views

3

Following