3
Does your Eero 6 show 0 Ad Blocks, Content Filters and Threat Blocks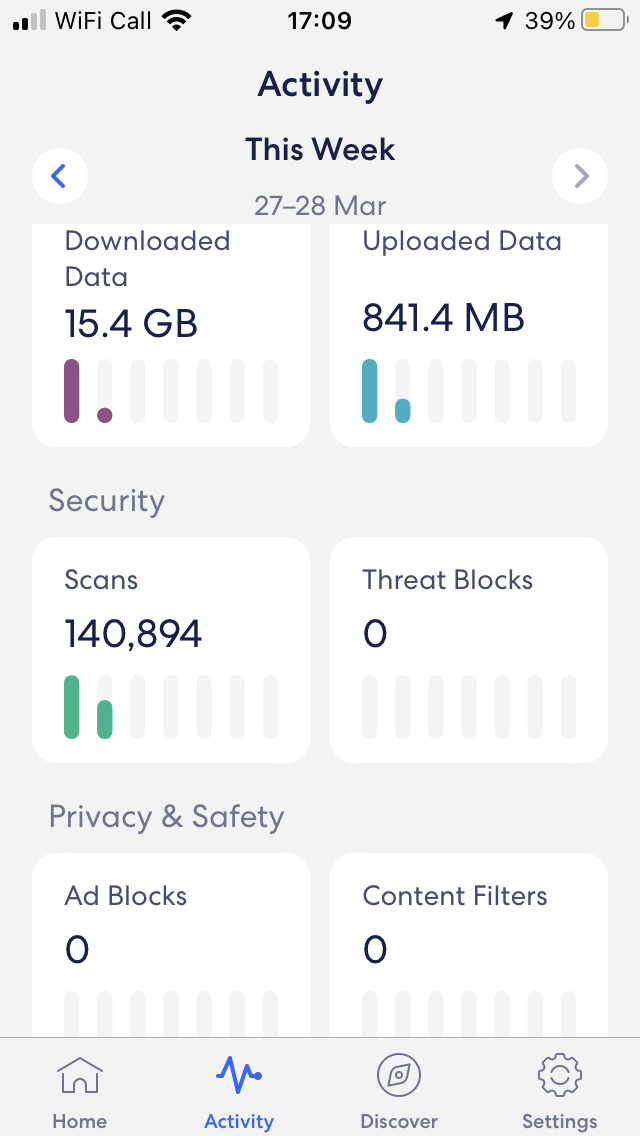 When I first got my Eero 6 with TT (which includes the security option) the Activity tab always showed numbers in the 100's or 1000's for Ad Blocks, Content Filters and Threat Blocks. Then in December 2022 they all went to zero. A lot of discussion and fixes have been tried with TT and Eero Support, but still no movement on these figures. Eero Support say the device is scanning and working fine but I find that hard to believe as surely if it was working properly, it would trap more than Zero alerts. (other than an odd 10 Ad Blocks on 15th March)
So my question is to other users, does your Eero 6 also show 0 Ad Blocks, Content Filters and Threat Blocks?
(just to add, I have done multiple Hard Resets, reinstalled app, tried a different Eero, and my profiles have a lot locked down.)
Yes, that is the situation I am noticing. The number of ads is lower and lower. I am going to try turning off ad blocking for a few hours and then re-enable it. It was working so well, and then it seemed to just have STOPPED.

I am through to the next level of support, and so far very satisfied with the level of support. We have tried a later unreleased version of the firmware, and doing a number of tests, but still not resolved, but I have confidence the problem will be found. I can confirm that ad's are being blocked, but not showing under stats. Gaming websites are not being blocked, even though it's setup to do so. Will update when I have more useful news.

No Solution yet, although we are still gathering diagnostics. However it has come to light that because Eero uses DNS for its security, then it's security will effectively be bypassed for anyone using Safari on an Apple device that also has the iCloud+ setting of "Private Relay" enabled

I've been having the same issue for months, although zero ads are actually being blocked on any apps/websites. Tried every single troubleshooting suggestion but nothing works. Seems quite a few people keep experiencing the same problem.

Just to add that no solution given as yet, but apparently they are still working on it. They gave me a few commands to try the other week. "Traceroute" to the DNS server, and a command I hadn't come across before "dig TXT debug.dnsfilter.com". This website we have been using a lot to test if anything is being blocked.

Hi this just started happening to me as well. In the past few days threat blocks disappeared and are showing zero.

Are the people with this issue using TalkTalk as their ISP - just wondering if there is a link?
Content aside
3

Likes

3 mths ago

Last active

11

Replies

271

Views

4

Following